Member
158
Posted Apr-16-2014 1:25 AM
To her, time held little meaning. She couldn't measure the days or weeks that had passed since the day the light had come and stole the stars from the sky with strange clouds - frightened away the great herds upon which she'd preyed all her life. To her, it seemed as if another predator had strayed unknowingly into her vast domain - for none had ever dared to do so of their own volition. Only once had she abided the presence of another, that of the male - the one who had given her a chance at motherhood. Yet, even he had been tolerated for only so long - only long enough for him to ensure that she had conceived.
15 Responses to Cold
Yet, that had been many months ago. Now she was completely alone within the dim and darkening lands - the only sentinel for the last of her children. However, even now, she was failing in that task. There had been seven at one time - warm and filled with the promise of new life. Yet, after the light had come and turned the sky and rain black, she had steadily begun to feel that warmth slip away from each of her unborn children - vanishing one by one. Now, only one of her eggs still clung to its fragile life, surounded by brothers and sisters that would never hatch. It pained her as only a mother such as she could be injured by grief and shame. There was nothing she'd been able to do to protect them. Nothing for her to fight or drive away, else she would have surely saved them. She felt how empty they were, but could not bear to remove them. They were cold, but they were hers. They were her reminder that the last of her children must survive to take his first breath beyond the small shell that cradled his sleeping form.
Thus she waited, her massive form encircling the embankments of the nest as she rested her broad chin ever-so-gently upon the last of her clutch. She could feel his small heart beating, hear his every subtle movement, and in so doing she knew: her unborn son was strong. He must survive, no matter the cost. It was this pervasive and singular thought that prevented her from moving even now depsite the terrible hunger that gnawed at her relentlessly. She would see the last of her children come into this cold world, even if that moment was the last she would ever have.
0_0  Amazing.
Keep in mind that many people have died for their beliefs; it's actually quite common. The real courage is in living and suffering for what you believe in. -Brom-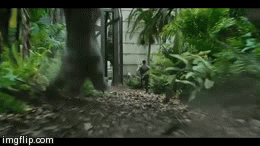 Wow, a phenomenal piece of writing SOMETHING REAL!!
How far can we push nature before it pushes back?
That is really freaking good.
Jack of all trades. Master of none
Thank you so much, guys! You really know how to make a girl blush! I just wanted to give you something neat to read since you've done so for me for such a long time. I'm glad you found this compelling. :) Hearing that you like this little piece is high praise indeed! Especially since it comes from individuals I hold in high regard. :)
That... was... wonderful..... (blow on handkerchief) It was really sad to me but this was very great
Wow, that is truly incredible. Amazing writing.
"There is nothing noble in being superior to your fellow man; true nobility is being superior to your former self." - Ernest Hemingway.
This is an example of a really well done First person view from a dinosaur...
Good job, That was really good. 
Its nice to see different writing styles and ways of thinking appear on JW.
Life cannot be contained, it breaks walls, crashes through barriers sometimes painfully, but uh... Life uh, finds a way
im not sure what to say. Good Story doesn't give it enough credit. I'm not even sure that super fantastical extra amazing insanely well written story does. It enough credit. I must say, this is now amoung some of my favorite stories. 
Is this writing or is this writing?!
Words are unable to describe the quality of your writing here!
Keep 'em coming, this quality of writing is border-line addictive!!  haha
Thank you all so very much! I appreciate the positive feedback for that piece. I'll be certain to provide another in the future. :)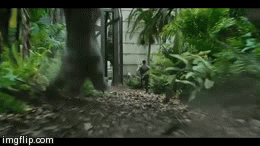 Yes please do SOMETHING REAL, that was a great piece!
How far can we push nature before it pushes back?
EVAN123 - You've got it. I'll see what I can do. :)
Bravo! Bravo!
:')
(i have shed a tear)
Youre fat, and I'm not sugarcoating it cause you'd probably eat that too.
Sign in to add a reply to this topic!